Suspension Parts
Improved vehicle ride and handling for any road condition
Improve road-holding and vehicle stability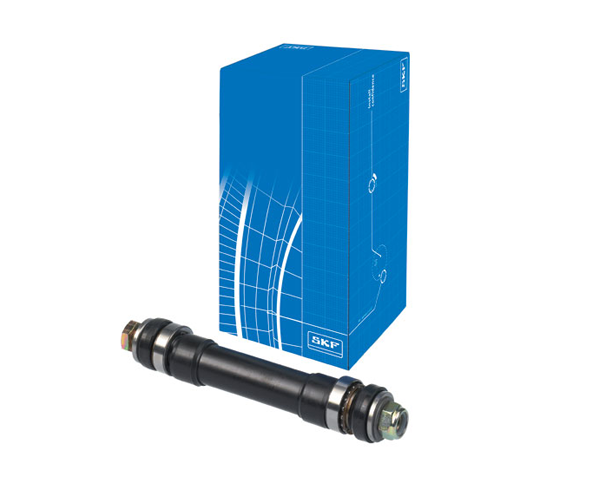 The rear suspension arm allows articulation between the wheel end and the car chassis. The arm ensures better handling of the rear axle, higher stability in turns and reduces braking distances.
Features and performance
SKF rear suspension kit includes a steel shaft, roller bearings, seals, metallic washers, screws and nuts.
Components are pre-loaded to facilitate assembly and reduce noise during operation.
Replacement of a worn rear suspension arm will help reduce braking distances, increase stability in turns and improve vehicle handling.