Suspension Parts
Improved vehicle ride and handling for any road condition
For comfort, stability and safety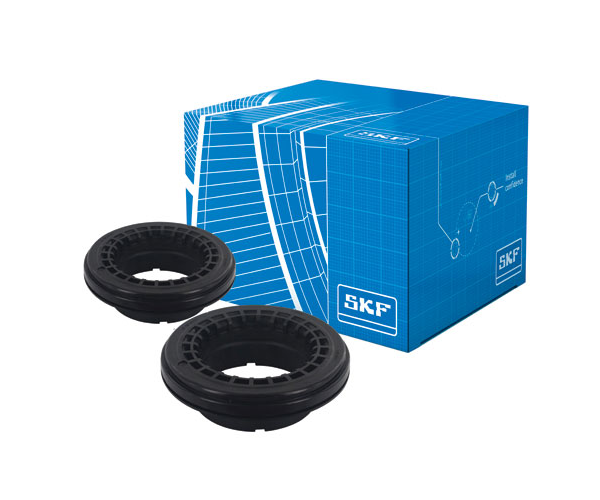 Suspension bearings serve as the upper pivot points for the steering system and allow for smooth handling, comfortable breaking and safe operation.
Features and performance*
Compact and light-weight design: facilitates installation and reduces friction and noise levels for a comfortable drive.
High chromium hardened steel: ensures increased stiffness and stability for a longer service life.
Specially designed angular contact raceways for robust MacPherson bearings: improves stiffness allowing a 40% increase in radial load capacity from the spring, for more stability and noise reduction.
Reinforced plastic and fibre glass upper and lower washers: ensure extra strength, easy mounting and low weight.
Greased and sealed for life: high performance grease which resists humidity, vibrations and very low temperatures (-40°C).
Latest high performance sealing design: multiple elastomer seal lips and deflectors prevent pollution ingress and promote longer bearing life under harsh conditions.
Integrated robust metal/reinforced plastic spring seat: guides and supports the radial and axial spring loads for more stiffness and less noise.
*According to OE specifications
SKF offer
OE quality bearings including specific features for different vehicle performance parameters.
Kits are available as single or twin packs including rubber pads*.
Range includes over 60 different bearing designs covering core European and Asian car models on our roads today.
SKF robust Macpherson suspension bearings offer increased stiffness, a smoother drive and improved strength to withstand the harshest conditions.
Bearings tested at SKF test centres covering performance under harsh conditions and extreme temperatures.
*where applicable