Tools
Simplified repairs and protected components for timing and auxiliary systems
Increased durability and energy efficiency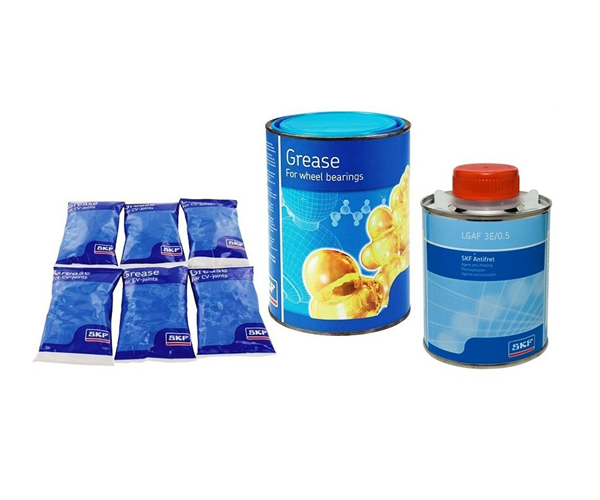 Premium quality grease in single or multiple packs
SKF's grease is a mineral oil based, lithium complex product. Suitable for wheel bearings, chassis suspension, universal joints and CV-Joint boots for passenger cars, light trucks and heavy duty vehicles.
SKF VKG1/VKG 1001 grease provides excellent water resistance and rust inhibiting properties.
Good mechanical stability and excellent oxidation stability.
Available in different sizes according to repair needs.
CV-joint grease comes in 80 gr single or multi-packs.
Anti-fretting paste reduces corrosion and facilitates repairs
Caused by even slight oscillations and vibrations, fretting corrosion can damage bearings and make dismounting nearly impossible. SKF's anti-fretting paste extends bearing life and reduces maintenance time and costs.
Reduction of fretting corrosion providing easier dismounting of bearings.
Easier removal of general industrial components for a wide range of applications such as nuts, bolts, flanges, studs, bearings, guide pins, couplings, jack screws, lathe centres, push rods, and spline shafts.