Tools
Simplified repairs and protected components for timing and auxiliary systems
Simplified repairs and protected components for timing and auxiliary systems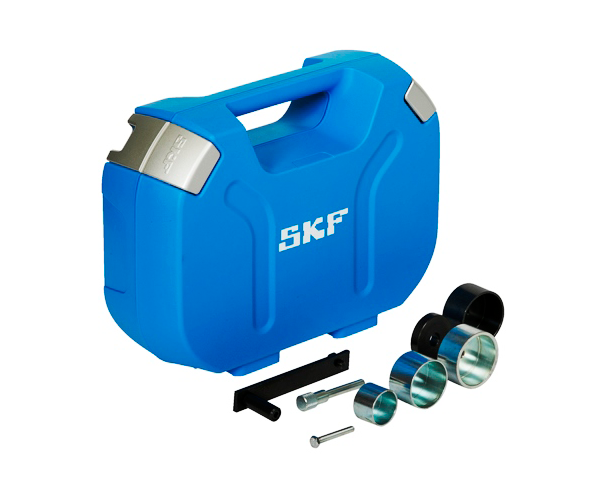 Today's engines require the use of special service tools so that after the repair the engine's power, fuel economy and longevity remain assured. To support mechanics SKF has developed a range of auxiliary and timing system tools to make repairs easier and less time consuming. The tools fit the most popular car applications in Europe.
Engine timing tools (VKN 1000 - VKN 1009)
10 Engine timing tools to maintain camshaft/crankshaft synchronization and carry out timing system repairs.
Each tool kit includes a QR code to download fitting instructions with step-by-step guidelines.
Stretchy belt tool (VKN 300)
Auxiliary system tool to lock pulley and belt, making the fitting of the stretchy belt simple and quick.
Freewheel alternator pulley tool (VKN 350 and 351)
FAPU tool for correct removal and installation without damaging surrounding components.
Only two sets needed to replace any FAPU on the European market.