Steering Parts
Optimum protection of the steering rack providing improved vehicle ride and handling for any road condition
Optimum protection of the steering rack providing improved vehicle ride and handling for any road condition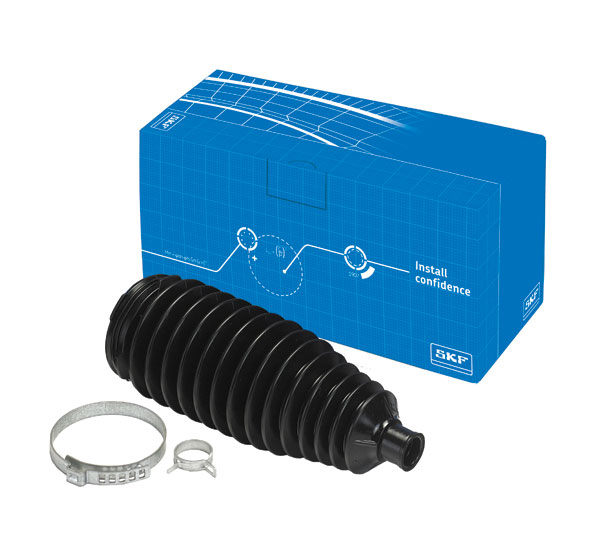 Due to its exposed position, the steering rack needs protection from moisture and dirt to avoid corrosion and premature failure.
Features and performance
SKF offers two universal steering boot kits (VKJP 02000/VKJP 02001) covering most passenger cars and light commercial vehicles in the European car parc.
An OE quality solution: similar boot shape and performance parameters.
Universal benefits: boots fit most vehicles.
Made of high quality rubber or thermoplastic: flexible and strong for longer service life.
Easy installation: due to flexible and strong material there is no need to dismantle the tie rod end.